$10 Million gift from Rosemary and John Brown to Spelman College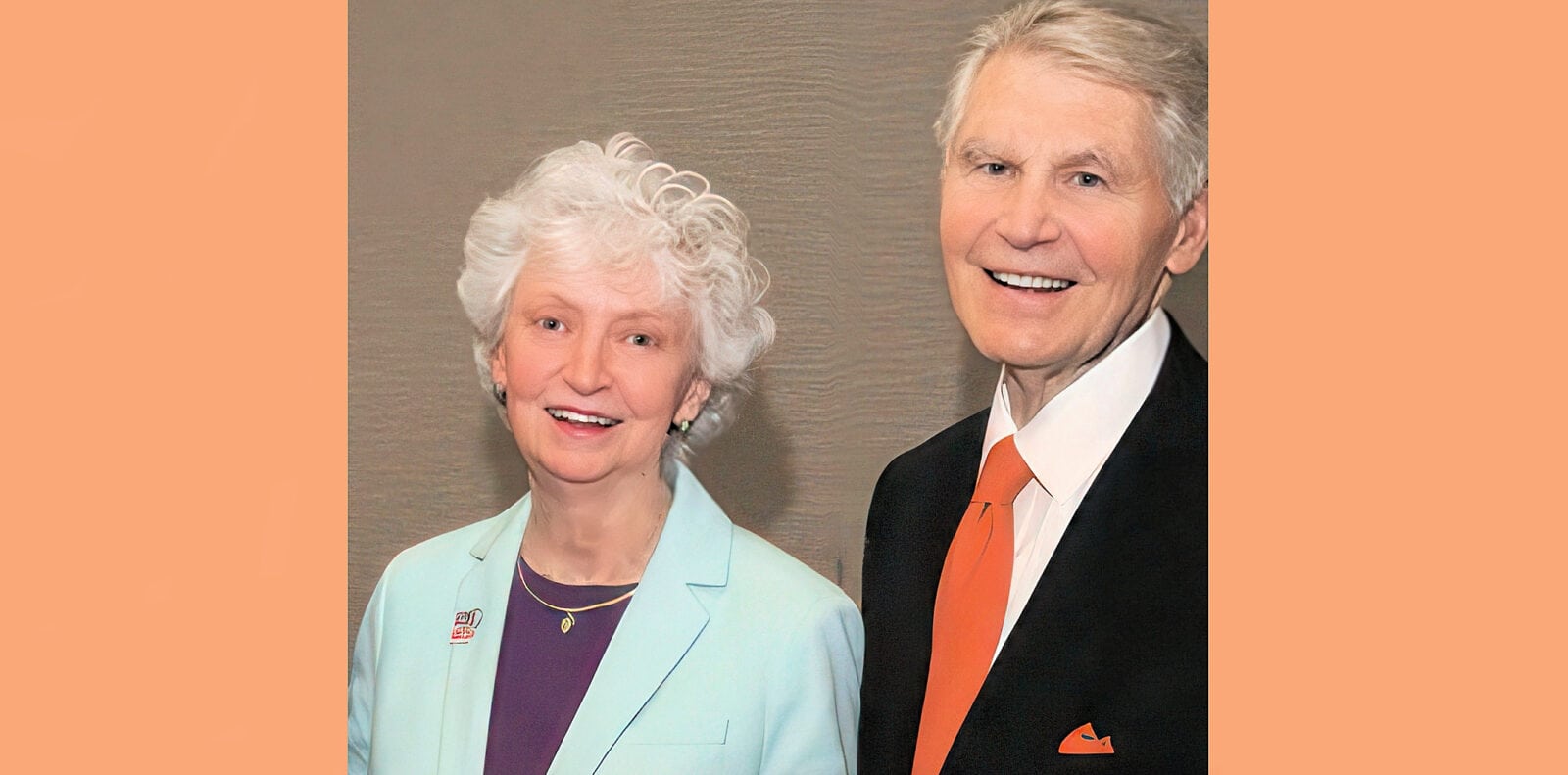 Technology and art are the foundation of Spelman College's new Mary Schmidt Campbell, Ph.D., Center for Innovation & the Arts, scheduled to open in the fall of 2024. The Center will serve as a learning-hub for entrepreneurs and innovators and house Spelman's arts programs and Innovation Lab, giving students access to more cross-disciplinary learning opportunities.
Spelman College is pleased to announce today a $10 million gift from Rosemary K. and John W.  Brown to further the College's commitment to excellence in science, technology, engineering, arts and math (STEAM).
"We deeply appreciate Rosemary and John Brown, and our Board member Janine Brown, for their support of Spelman College and this gift, which takes us a step closer to making the Mary Schmidt Campbell, Ph.D., Center for Innovation & the Arts a reality for our campus and surrounding community," said Helene Gayle, M.D., MPH, president of Spelman College. "This investment is a testament to their continued commitment to supporting the education of women, as well as revitalization in the West End community."
The Browns' gift will support the architectural, construction and equipment costs for the facility. The Center will serve as an entrepreneurship incubator for high performing students and forge high-level partnerships between innovation partners in academia and industry. The facility will also allow numerous arts departments across the campus to gather collectively under one roof and form an energetic community of innovators, collaborators, artists, musicians and scientists.
"We are pleased to support Spelman College and the transformational educational experiences afforded to Spelman students, especially in the STEAM areas. We have long admired the work of Dr. Mary Schmidt Campbell and she in particular has inspired us to make this gift to the Center for Innovation & the Arts," said Rosemary and John Brown.
Situated right outside of Spelman's gate, the Center is affectionately known as the "front porch" referencing its proximity to the West End community. The 84,000 square-foot development will become home to cutting-edge collaborative programs including: The Arthur M. Blank Innovation Lab, co-curricular activities for the Center for Black Entrepreneurship, and a satellite gallery for the Spelman College Museum of Fine Art. The center is the first new academic facility at Spelman in nearly 25 years.
"Having served on the Board of Trustees of Spelman College for over a decade, I continue to be immeasurably inspired by the students, alumnae, faculty, staff, board and leadership at Spelman College. I have seen first-hand the extraordinary impact of a Spelman College education," noted Janine Brown.
Rosemary and John Brown are frequent donors to higher education. Among their philanthropic work is the Rosemary and John Brown Family Scholars Program at Emory University. The program highlights the family's belief in the transformational opportunities that come from higher education, with a particular focus on women. The program is designed to afford opportunity and increase enrollment of women across the Emory University Goizueta Business School's graduate programs, and is open to alumni of Spelman College and Agnes Scott College.
Founded in 1881, Spelman College is a leading liberal arts college widely recognized as the global leader in the education of women of African descent. Located in Atlanta, the College's picturesque campus is home to 2,100 students. Spelman is the country's leading producer of Black women who complete Ph.D.s in science, technology, engineering, and math (STEM). The College's status is confirmed by the U.S. News & World Report, which ranked Spelman No. 51 among all liberal arts colleges, No. 19 for undergraduate teaching, No. 5 for social mobility among liberal arts colleges, and No. 1 for the 16th year among historically Black colleges and universities.
The Wall Street Journal has ranked the College No. 3, nationally, in terms of student satisfaction. Recent initiatives include a designation by the Department of Defense as a Center of Excellence for Minority Women in STEM, a Gender and Sexuality Studies Institute, the first endowed queer studies chair at an HBCU, and a program to increase the number of Black women Ph.D.s in economics.
 New majors have been added, including documentary filmmaking and photography, and collaborations have been established with MIT's Media Lab, the Broad Institute and the Army Research Lab for artificial intelligence and machine learning.
Outstanding alumnae include Children's Defense Fund founder Marian Wright Edelman, Walgreens Boots Alliance CEO Rosalind Brewer, political leader Stacey Abrams, former Acting Surgeon General and Spelman's first alumna president Audrey Forbes Manley, actress and producer Latanya Richardson Jackson, global bioinformatics geneticist Janina Jeff and authors Pearl Cleage and Tayari Jones.