$10 million gift from Darlene Marcos Shiley to University of Portland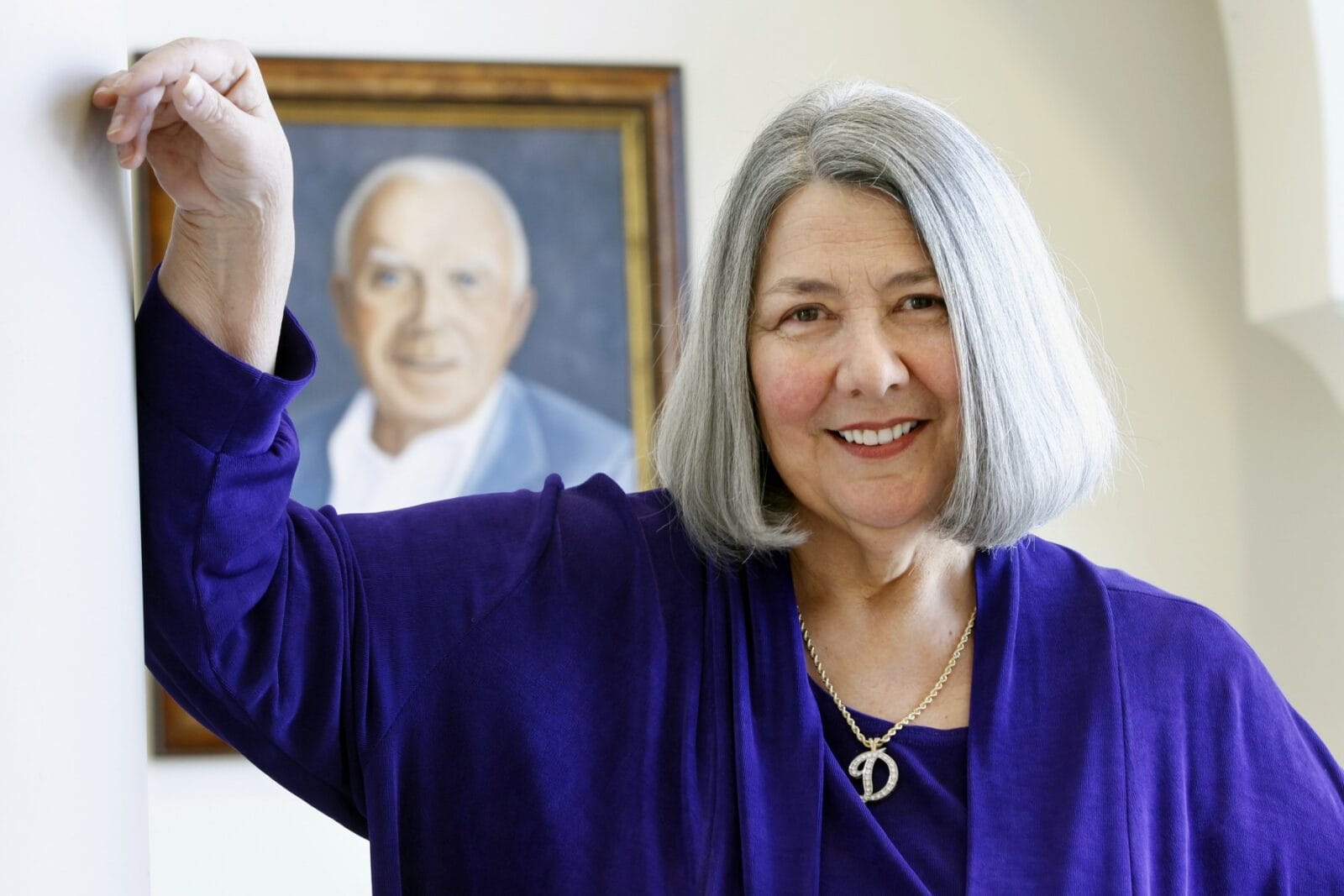 Darlene Marcos Shiley, whose late husband, inventor and University of Portland (UP) alumnus Donald P. Shiley has the institution's Shiley School of Engineering named after him, is creating another point of inspiration for future innovators.
Through a new generous philanthropic gift of $10 million, Mrs. Shiley is establishing the Shiley-Marcos Center for Design & Innovation adjacent to the engineering school on acreage formerly occupied by the UP Physical Plant facility.  This momentous gift will fuel new construction expected to be completed by the end of November 2023.
The historic inventions of Donald Shiley – including the first artificial tilting disc heart valve, tracheotomy tubes, endotracheal tubes, and oxygenators – have saved countless lives around the world for decades.
A brilliant tinkerer with a visionary mind, Donald Shiley's investment in UP facilities and curriculum have redefined the course of engineering education.
Mrs. Shiley is known as a changemaker and inspiration in the communities she touches through The Shiley Foundation.
Her philanthropic influence and support encompass the arts, medical research, and education in her residential home of San Diego and beyond.
In addition to her support of UP, Mrs. Shiley's generosity can also be found at the University of California-San Diego, University of San Diego, Scripps Clinic, Salk Institute, San Diego State University's Shiley Bio-Science Center, Public Broadcasting Service's Masterpiece, and KPBS public television.
The Shiley-Marcos Center for Design & Innovation represents Mrs. Shiley's vision for a creative space at UP where future inventors and innovators can find motivation, education, and collaborative resources.
"My late husband, Donald, and I always felt the desire to touch and elevate the lives of others where we could, long before our marriage in 1978.  That need is fundamental to the core values we were raised with and embraced," said Mrs. Shiley, who also serves on the UP Board of Regents and received an Honorary Doctorate from the institution in 2018.
"Humble beginnings do not close the door to good works. This latest contribution to support the continuing development of the Shiley School of Engineering will secure 'maker space' for our students.  The talented future engineers will have the areas to develop their own ideas, contribute to those of others, and make a better future for all of us. The impact of a donation is measured by the stewardship of the institution being funded and by the elevation of a project from possible to doable.  When others join you in support, you know you're on the right path."
The eventual $40 million, four-story structure will feature 45,400 square feet of creative educational space.  As a new venue, the building will be constructed to meet LEED Silver sustainability standards as a commitment to environmental stewardship.
Once completed, the Shiley-Marcos Center for Design & Innovation will join Dundon-Berchtold Hall, which opened in 2019, as the newest academic additions to the UP campus footprint.  Mrs. Shiley will convene UP leadership, students, construction partners, and special guests in a ceremonial groundbreaking event later this fall to officially mark the early construction activity now underway.
"Through their vision, leadership, and philanthropy, Mrs. Shiley and her late husband, Donald, have had a transformative impact on the lives of so many," said University President Robert D. Kelly, PhD.  "Their contributions of time, talent, and treasure to research, education, the arts, and more cannot be overstated.  The Shiley-Marcos Center for Design & Innovation is just the latest manifestation of Mrs. Shiley's commitment to supporting and inspiring the next generation of inventors.  The center will enhance our ability to attract the best and brightest to The Bluff and offer them an unparalleled education.  It will further burnish the already sterling legacy of the 'Shiley-Marcos' name at UP.  We are so grateful to count Donald as an alumnus, and to count Mrs. Shiley as one of our most devoted leaders and supporters."
The Shiley School of Engineering prepares innovative professionals with the technical excellence, social integrity, environmental consciousness, and leadership traits essential to identify and solve the world's problems.  Its mission is to provide the best possible education to its students, thus enabling them to become competent practicing engineers and computer scientists.  UP's connection to the Shiley legacy will extend deeper into the 21st century as the Shiley-Marcos Center for Design & Innovation becomes an accessible asset for all students aspiring to channel their creative thinking, inventor curiosity, entrepreneurial spirit, and desire for success.
"The Shiley-Marcos Center for Design and Innovation will be the home for collaboration and creativity at the University of Portland.  This facility will transform how we educate the next generation of computer scientists and engineers who will serve society," said Brian Fabien, PhD, dean of the Shiley School of Engineering.
"Here, students from engineering will work with students from arts, humanities, nursing, education, and business to realize innovative solutions to problems we face as a society.  Moreover, our industry partners will be able to provide our students with on-campus internships and year-long projects that will help our students in their preparation as engineering professionals.  The Shiley-Marcos Center for Design and Innovation will help the University of Portland fulfill its mission to prepare our students for lifelong professional success and a lifetime of personal discovery."