$1 Billion art collection sale proceeds earmarked for charities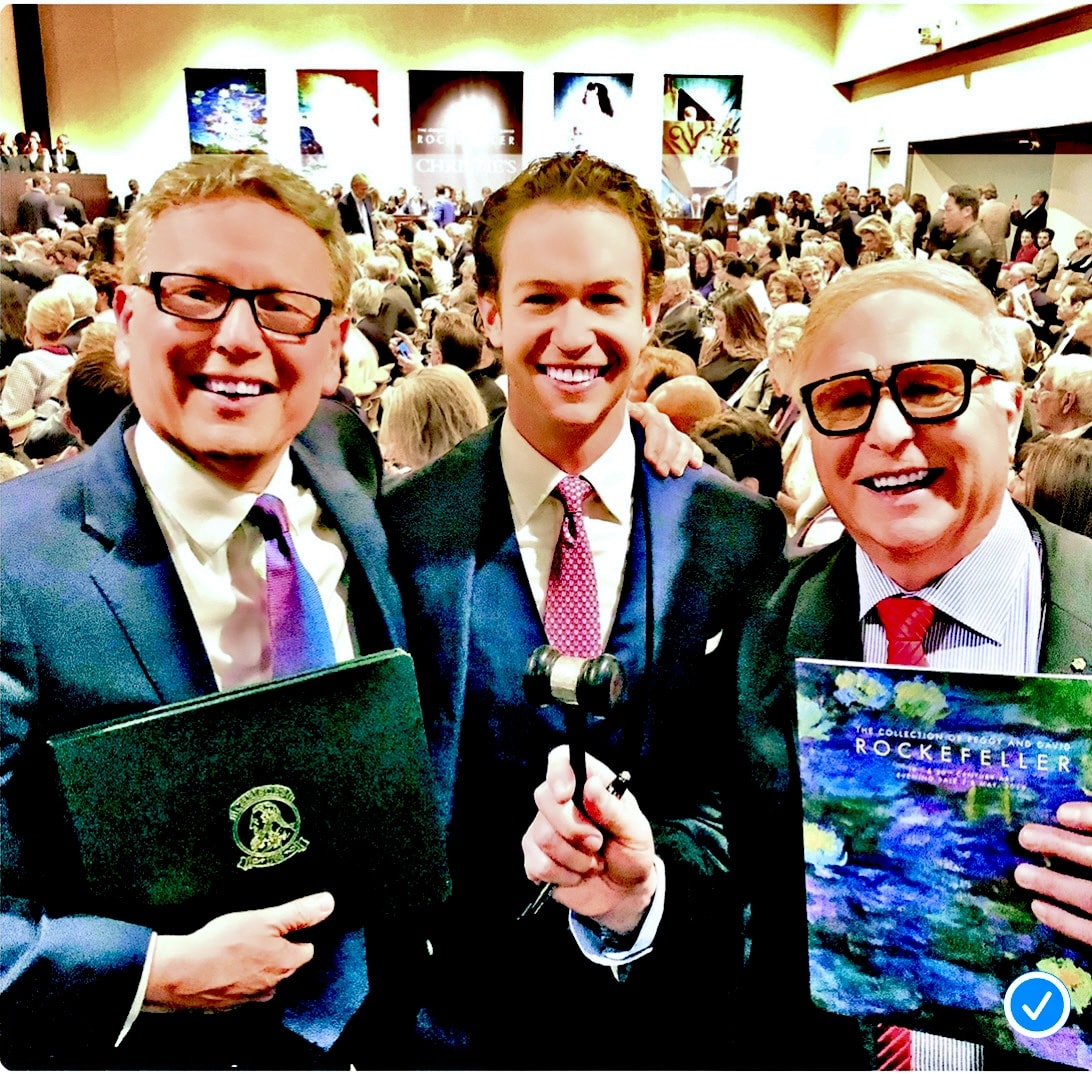 An upcoming art sale at Christie's New York is expected to be the biggest in auction history for a private collection, will offer works from Paul Allen's impressive cache that ranges from old masters to contemporary giants.
The trove, which includes masterpieces by Renoir and Roy Lichtenstein, has an estimated valued of well over $1 billion.
The sale of more than 150 artworks spanning 500 years — to take place in November — would be the largest in auction history. Christie's said it would dedicate all the proceeds to philanthropy, as Paul Allen directed.
According to a recent survey of leading collectors, in recent months the art market has continued to surge, proving that the wealthiest collectors are largely insulated from the world's turmoil. The market in 2021 generated $65.1 billion, according to the annual survey published by Art Basel and UBS.
As Lifestyles Magazine/Meaningful Influence reported earlier, in 2018, the treasures of David and Peggy Rockefeller set a high of $835.1 million for the most valuable private collection sold at auction to date, surpassing the $443 million total for the Yves Saint Laurent collection in 2009.
Among the highlights of the works from the Paul Allen estate that will be for sale is Jasper Johns' encaustic, acrylic and paper collage "Small False Start" from 1960, estimated to bring more than $50 million, and Paul Cézanne's "La Montagne Sainte-Victoire" (1888-90), estimated at over $100 million. But there are also several old masters. "To live with these pieces of art is truly amazing," Allen told Bloomberg in 2015. "I feel that you should share some of the works to give the public a chance to see them."
 "Paul truly understood the power and significance of art and was always happy to share that experience with others," Jody Allen, the executor of the Paul G. Allen Estate, said in a statement. "I am very pleased to have this unparalleled collection in the hands of Christie's world-class operation to lead its safe passage to new collectors around the world."
Paul Allen was a long time reader and supporter of Lifestyles Magazine/Meaningful Influence for well over two decades.
By his request, Allen was featured by our publication in an exclusive cover profile after he donated over $500 million towards brain research.
Leasing philanthropists Joan and Sanford Weill – (who have been featured on our pages on a number of occasions over the years) contributed over $300 million in new funding – following our cover feature on Paul Allen's brain research project.
The original introduction between Paul Allen and the Weills that ultimately resulted in over $300 million in additional brain research funding-  was facilitated by Lifestyles Magazine/Meaningful Influence founder Gabriel Erem.
Pictured are Jussi Pylkkanen global president of Christie's, Lifestyles Magazine/Meaningful Influence Board Member Adam Rockefeller Growald (whose grandfather David Rockefeller's art collection auction sale benefitted charities to the tune of over $835.1 million) and (holding the auction gavel) Gabriel Erem, founder of Lifestyles Magazine/Meaningful Influence