$1.9 billion mega-gift from philanthropists Mitch and Emily Rales to Glenstone Foundation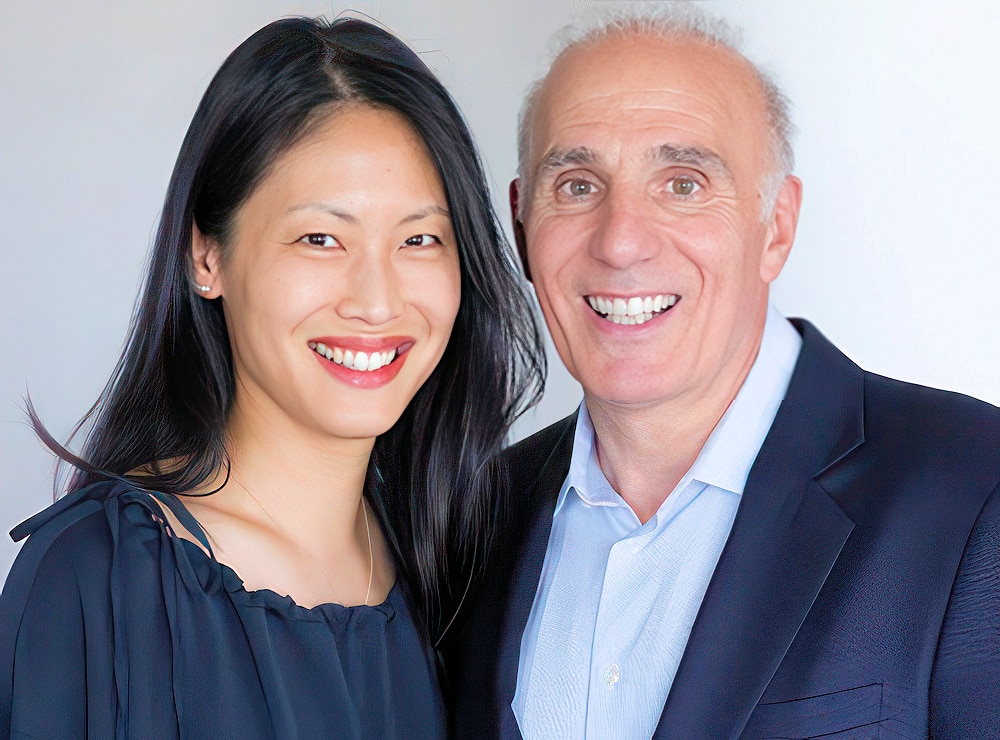 The extraordinary gift increases the foundation's net assets to $4.6 billion, which is about the same as the Metropolitan Museum of Art in New York. The money is used to finance a sculpture park and museum in Maryland that Rales and his wife Emily founded in 2006 and where they now maintain a home.
Rales was born in Pittsburgh, Pennsylvania. Raised in a Jewish family, Rales is one of four sons of Ruth (née Abramson) and Norman Rales. Norman Rales was raised in an orphanage, the Hebrew Orphan Asylum in New York City, and later became a successful businessman, who sold his building supply company in Washington, D.C. to his employees in what was the first employee stock ownership plan (ESOP) transaction in the US.
Norman Rales was also a philanthropist, having founded the Norman and Ruth Rales Foundation and the Ruth Rales Jewish Family Service. Mitchell Rales has three brothers: Joshua, Steven, and Stewart.
Rales grew up in Bethesda, Maryland and graduated from Walt Whitman High School in 1974. As captain of both the high school football and baseball teams, Rales was a high school athlete. He earned a degree in business administration at Miami University in Oxford, Ohio in 1978, and was a member of Beta Theta Pi fraternity.
Mitchell Rales is an American billionaire businessman, philanthropist and a collector of modern and contemporary art. He co-founded Danaher Corporation in 1983 and is the chairman of its executive committee. Rales is one of the Washington, D.C. region's eleven billionaires. In collaboration with his wife Emily Wei Rales, an art historian and curator, he has established Glenstone, a private museum in Potomac, Maryland, which presents exhibitions of their collection of art.
Glenstone, which is roughly 15 miles (24 kilometers) from Washington, has become a significant cultural institution thanks to its enormous collection of modern art, which includes pieces by Cy Twombly, Robert Gober, Charles Ray, and Brice Marden.
Evan Beard, an executive vice president of Masterworks, a platform for investors to buy and sell shares in fine art, previously supervised art services at Bank of America Corp. "An endowment like that ensures this museum can remain in perpetuity," Beard said.
It is, however, one of several more recent private museums that raises concerns about whether the founders' financial and personal benefits outweigh the usefulness to the general public.
According to Bogese, the donation assisted in financing a range of costs, including operating costs, capital building projects, facilities upkeep, and acquisitions. It unveiled a brand-new 4,000 square foot (372 square meter) structure to house Richard Serra's sculpture Four Rounds: Equal Weight, Unequal Measure from 2017.
The foundation has given millions of dollars to various organizations since receiving the grant, including the Triple Aught Foundation and the Studio Museum in Harlem.
Rare precedents exist for the donation. That eclipses Jeff Bezos' $200 million gift to the Smithsonian Institute in 2021, which was the greatest donation in its history. Bezos is the founder of Amazon.com Inc. With an endowment of $8.6 billion as of June, the Getty Museum in Los Angeles, which was established through a bequest from oil magnate J. Paul Getty, is regarded as the richest institution in the world.
Private museums have a long history in the US, and the largest ones have resources that much exceed those of the majority of public institutions. Because art collecting among the world's ultra-wealthy has become more common, their number has only risen.
Glenstone offers free access, although the majority of guests must make a reservation in advance.
The grounds of Glenstone in Montgomery County, Maryland, have more than tripled to over 300 acres. Parts of the museum can see the Rales' home at the compound.
Rales presided over the board of trustees of the National Gallery of Art in addition to developing Glenstone. With the division of his Colfax Corp., he is also chairman of Enovis Corp. and Esab Corp.
Steven Rales, Rales's brother, also donated 6.1 million Danaher shares. The Indian Paintbrush Foundation, which Steven chairs, received the donation. According to the private foundation's most recent tax return, the gift increased its assets to more than $2.6 billion by the end of 2021.
Their largest gift that year was $13 million to the donor-advised fund known as the National Philanthropic Trust. It has previously supported charities like food banks, universities, and hospitals.
When immensely private Emily and Mitch Rales signed the "Giving Pledge" they wrote:
"We are honored and humbled to join the hundreds of individuals and families who have pledged to give the majority of their wealth to philanthropy.
Both of us come from modest, middle-class backgrounds. Emily's grandparents left China for Taiwan during the Civil War of 1949. Knowing that education paved the path to success, they lived frugally in order to afford tuition for their children to study abroad. Emily's parents, David and Ingher Wei, attended graduate school in the United States and eventually settled in Canada.
Mitch's parents Norman and Ruth were the children of immigrants. His father, Norman Rales, grew up in the Hebrew Orphan Asylum in New York City during the Great Depression. A self-made businessman, Norman never received his high school diploma, but through hard work and perseverance forged a successful building supply business while Ruth raised their four boys. She and Norman recognized the importance of philanthropy early on and took pride in their reputation as champions of the underdog, leaving their entire estate to a foundation to support education and health for youth from low-income communities.
Mitch and his brother Steven founded Danaher Corporation in 1984. Its success has been well documented by business analysts who point to a variety of strategic innovations, including the operating model and business system that the brothers first conceived more than thirty years ago. But one thing is never mentioned: luck. Jim Collins, the acclaimed author of best-selling books on business management and sustainability, once asked Mitch, "What's your return on luck?" The question challenged Mitch to devise a way to pay it forward through philanthropy.
We are fortunate to have the opportunity to reallocate our wealth in order to make the world a better place. To date we have given more than two billion dollars to support our two main philanthropic causes: the arts and education. We believe the arts not only enrich our lives but are essential to promoting understanding in our society. And the value of education, instilled in us by the generations before us, continues to be one of the most important priorities that we feel compelled to champion.
At the time of our deaths, virtually all of our estate will have been given away or will be designated to be given away through our foundations. We hope to inspire future philanthropists to do the same."