$1.6 billion raised at "Visionary: The Paul G. Allen Collection" in the biggest sale in auction history- all proceeds go to charity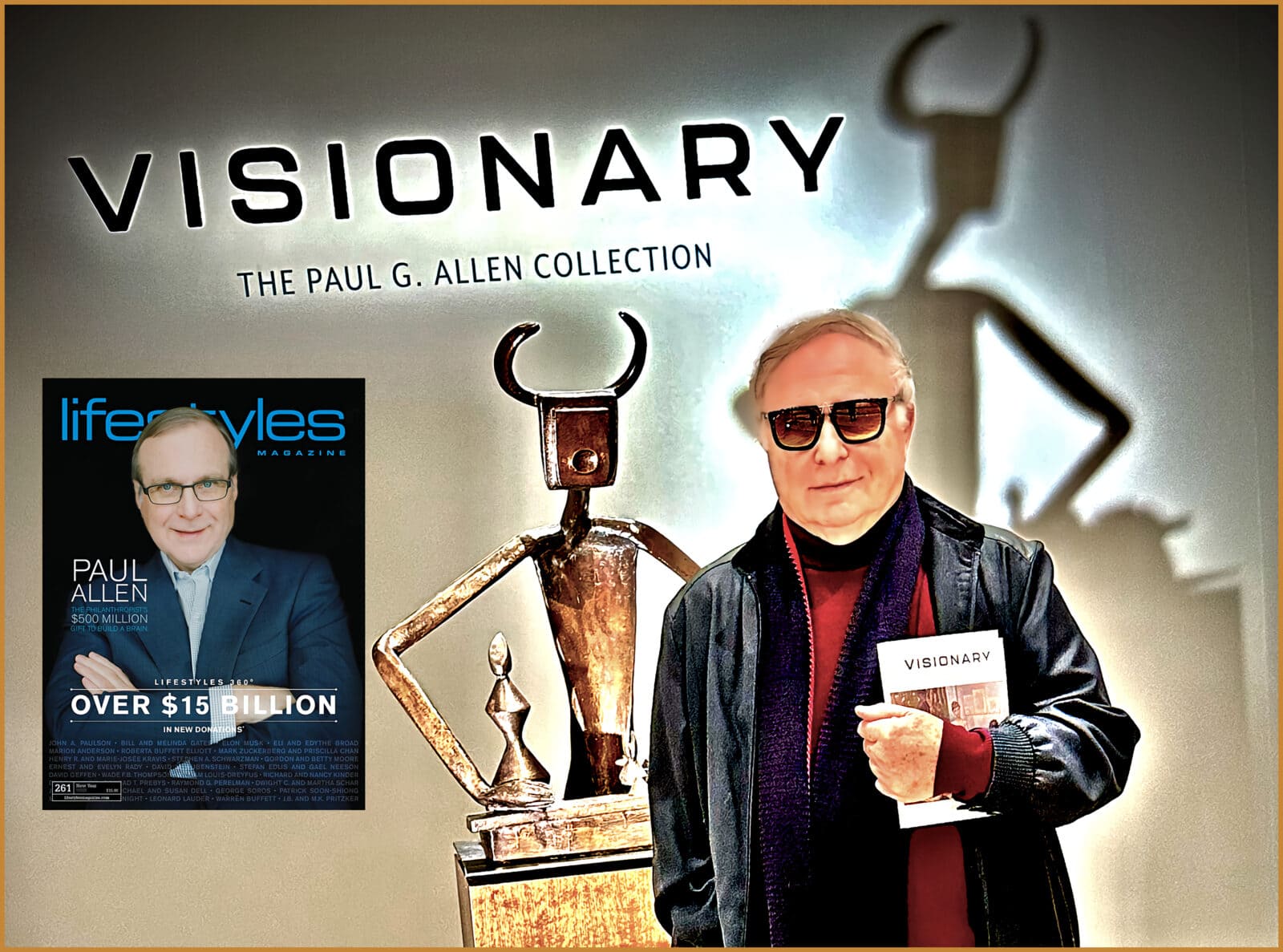 Years ago Lifestyles Magazine/Meaningful Influence featured an exclusive cover interview with Microsoft co-founder Paul Allen after the philanthropist donated $500 million to brain research.
Following the the interview Mr. Allen told Lifestyles Magazine/Meaningful Influence founder Gabriel Erem, that eventually he intended to auction off his sizable art collection and direct the proceeds to charities.
On November 9, 2022, Lifestyles Magazine was present as art auction history was made, when according to Mr. Allen's wishes part of his collection was auctioned off by Christie's New York.
A select group of 60 artworks from his estate sold for $1.5 billion, smashing the record for priciest collection ever sold at auction.
Mr. Allen's trove surpassed the previous, $922 million record set in May by New York real-estate developer Harry Macklowe and his ex-wife, Linda Macklowe.
Whereas the Macklowe holdings were packed with midcentury masters and pop icons like Andy Warhol, Mr. Allen amassed a museum's breadth of pieces, from old masters to impressionists to American modernism.
The evening at Christie's saw 60 extraordinary works achieve a total of $1,506,386,000, establishing the Allen collection as the most valuable private collection in history.
Five paintings achieved prices above $100 million.
The works in the sale sold 100 percent by lot with 65 percent of the lots selling above their high estimates.
Pursuant to Mr. Allen's wishes, the estate will dedicate all proceeds from the landmark series of sales to philanthropy.
Photo: Lifestyles Magazine/Meaningful Influence founder Gabriel Erem is pictured in front of one of the auction items, a Max Ernst sculpture "Le roi jouant avec la reine" that sold for over $21 million during the first evening of the record-setting auction